Who we are?
---
ITD Systems is a vendor of Alvex, next generation open source solution for business process and case management. We lead Alvex development and provide enterprise support on subscription based business model. We also create ecosystem of skilled partners who can implement Alvex projects for customers worldwide. Another side of our business is infrastructure consulting for mission critical systems (not necessarily based on Alvex / Alfresco).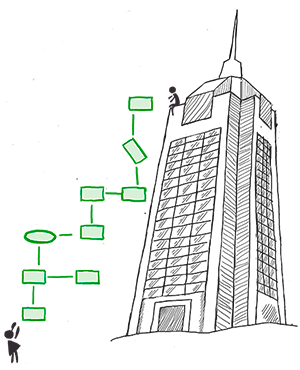 Our team works with enterprise open source since 2005. We started as consulting and professional services team and have implemented a lot of complex solutions together with system integrators partners. In the late 2010 we summed up experience gained while working with different customers and defined several areas where there are no common solutions and each company has to reinvent the wheel on its own. So, we left project business and concentrated on product development trying to close this gap and allow customers to implement real life business solutions faster.
What makes us different?
We really like challenge. We enjoy implementing solutions nobody worked with before.
You know how it works. Sometimes you need a new system, you have a clear understanding of what you want to achieve, but your requirements are unique. Default market players do not like your idea since there is no out of the box solution for it. They say: "There are no best practices in this area", "Nobody uses this configuration" and so on. Usually they advice you to buy some "proven enterprise solution". The solution looks nice and costs a fortune. However, there is one issue about it - you do not like the way it solves your problem. You know what kind of a system would give you a real competitive advantage. It is difficult to implement, the project will take time and resources, but you need exactly that thing. If you are in similar situation and we have common topics - let us know, we'd like to participate.