What we do?
---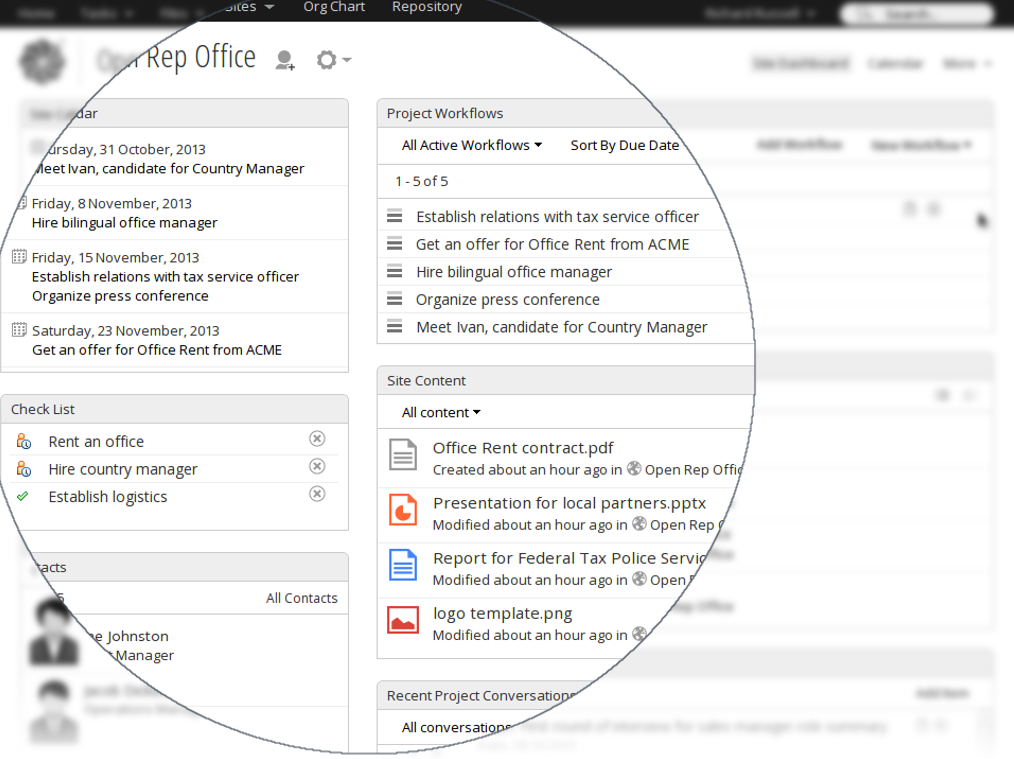 Alvex: dynamic business process and case management
Manage unstructured business processes when even drawing the diagram is nearly impossible, follow strict corporate regulations and communicate on a daily basis with your colleagues in a single system.
---
Real time applications: microseconds matter
If your business requires microseconds determinism - you need real time operating system. Optimizing applications for real time is challenging, but it gives you serious competitive advantage. We have built real time solutions based on Red Hat Enterprise MRG for several very demanding customers and are ready to help you with your case.
---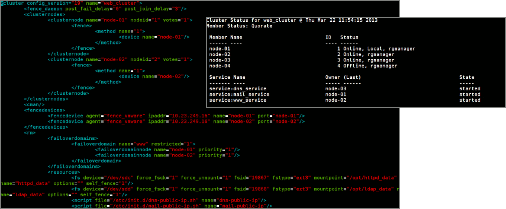 Clustering: scalability and high-availability
Planning and implementation of stable cluster system requires deep knowledge of the whole software and hardware stack it relies on. We are fanatics about performance, scalability and fault tolerance, so we are always interested in new challenges in this field.
Who we are?
---
ITD Systems develops Alvex, next generation open source solution for business process and case management. Together with Alvex Software Ltd we lead Alvex development and provide enterprise support on subscription based business model. We also create ecosystem of skilled partners who can implement Alvex projects for customers worldwide. Another side of our business is infrastructure consulting for mission critical systems (not necessarily based on Alvex / Alfresco).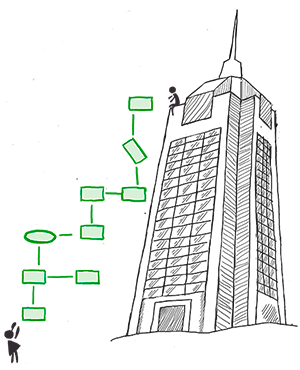 Our team works with enterprise open source since 2005. We started as consulting and professional services team and have implemented a lot of complex solutions together with system integrators partners. In the late 2010 we summed up experience gained while working with different customers and defined several areas where there are no common solutions and each company has to reinvent the wheel on its own. So, we left project business and concentrated on product development trying to close this gap and allow customers to implement real life business solutions faster.
What makes us different?
We really like challenge. We enjoy implementing solutions nobody worked with before.
You know how it works. Sometimes you need a new system, you have a clear understanding of what you want to achieve, but your requirements are unique. Default market players do not like your idea since there is no out of the box solution for it. They say: "There are no best practices in this area", "Nobody uses this configuration" and so on. Usually they advice you to buy some "proven enterprise solution". The solution looks nice and costs a fortune. However, there is one issue about it - you do not like the way it solves your problem. You know what kind of a system would give you a real competitive advantage. It is difficult to implement, the project will take time and resources, but you need exactly that thing. If you are in similar situation and we have common topics - let us know, we'd like to participate.
Alliances & Partners
---
We collaborate with platform vendors such as Red Hat and Alfresco to deliver the best solutions and guarantee the predictable roadmap, provide urgent hotfixes in case of issues and support a wide range of hardware and software platforms.
To deliver value-added solutions to our customers worldwide we work closely with partners. Usually our solutions and services are a part of large complex projects delivered by our partners in different contries. Some of our best partners:
To become a partner or to find a partner in your country contact us.
Latest Blog Posts
---
Publication Date: February 4, 2015
We've been discussing future development of Alvex, considering compatibility with Alfresco 5.0 and other different issues. As the result we came up with the new Alvex structure and some changes in our roadmap.
As you know many developers of extensions for Alfresco have similar problem - Alfresco likes to update Share between major releases so much that extensions become non-compatible with new Alfresco versions. We worked hard to make Alvex work with both Alfresco versions (4.2 and 5.0). Finally we decided to release two different distributions: for old Alfresco and for the new one.
---
Publication Date: January 28, 2015
Usual situation with companies who start using Alfresco: users start playing with newly installed system, configure their dashbloard, create sites. And then business management says "let's go to production". These words mean that all users should start from the beginning. All of them should have the same dashlets and links on the first page. So administrator should drop all changes users did on their dashboards, but should not touch any data and sites.
In this situation administrator can ask all users to configure their dashboards, does it himself for dozens or hundreds of users, or use a script that will configure all dashboards automatically. Read more...
---
Get in Touch
---
The best way to contact us is to fill out the form below, and we will get back to you within 1 business day. Feel free to call us, if you prefer voice communication. You can also send us a message via any social network listed on this page, we will also respond in 1 business day.
Email

Address:
Zemlyanoy val, 9, floor 4
Moscow, Russia 105064
Phone:
Phone: +7 (495) 967 93 13
Fax: +7 (495) 967 97 00