Alfresco is an open source content platform. Unrivalled support for open standards allows to customize and extend platform to deliver outstanding results and business value.
We build enterprise business applications based on Alfresco to meet specific needs of our customers. Alfresco is a platform that can be used for a variety of tasks in different ways and environments. Our experienced team is ready to support you on your way from architecture planning to data migration and on-going support to maximize Alfresco implementation efficiencies, and deliver greater value to your business.
Here are some of use cases how our customers use Alfresco:
1. Distributed electronic archive
One of the reasons why Alfresco is a right decision for the archive is good API that can be extended and used to integrate Alfresco with other applications. In modern world users do not add documents to the archive manually. Documents should be added to it and distributed to the correct destination with correct permissions automatically from all other systems users use. And we can do it on Alfresco.
We built a number of distributed systems for demanding customers, that include many repositories, data sync from third-party applications and highly customized user interface. Here is a sample of the use case: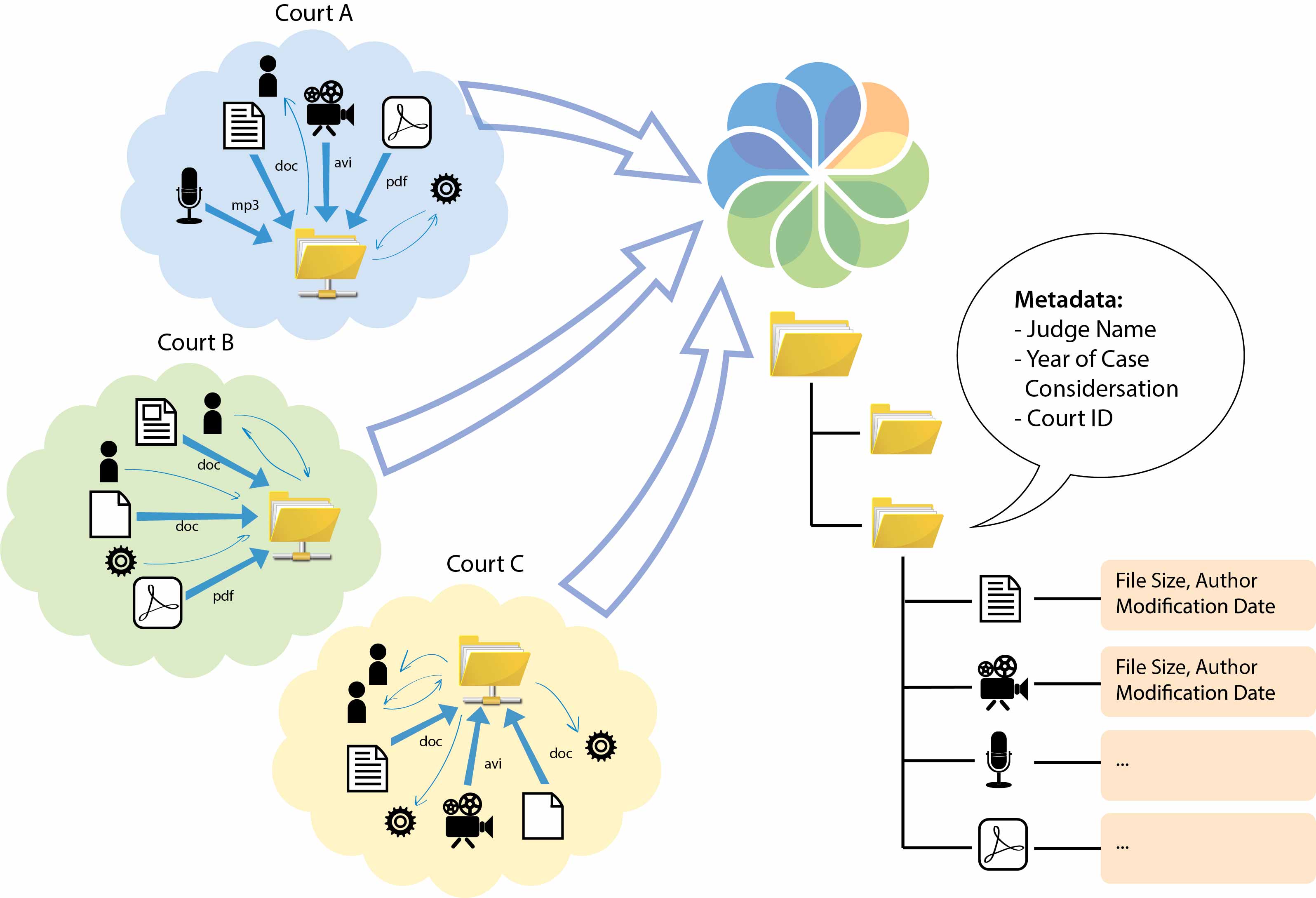 Let's work together to find the best approach to build your electronic archive.
2. Document management system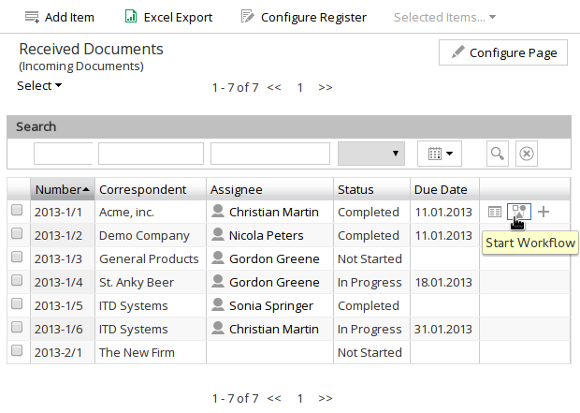 In 201x many companies are looking for a flexible user-friendly way to store and manage corporate documents. However, most options in the enterprise world are full-weight software with fixed structure of folders, tones of fields in the metadata and many unknown terms on the buttons. That's the time when Alfresco, Alvex and our development team show up.
Out of the box Alfresco and Alvex help you to store official regulations, review and sign contracts, manage incoming correspondence. These tasks will be integrated in the overall process and they will not be your pain in the neck any more. If you need specific fields in document metadata, custom workflow types or integration with fax or scanning software, it's easy to implement because Alfresco is flexible and extendable platform.
3. Content-centric business process management application
Business process management system should be strict enough to comply with corporate regulations, but flexible to manage unpredictable cases and irregular processes.
We use Alfresco and Alvex to manage projects and business processes ourselves, so we know how to make it work. Alfresco includes Activiti BPM engine to design and execute any workflow you may need. Alfresco repository provides access control, versioning and other services around documents and files. Alvex allows to use organization structure in business processes and configure relations between processes.
Primary Alfresco benefit in this area are still good API and open standards. If you need one step of the workflow being processed in external application, we can configure it. Let's work on design of your BPM system and implement it in a way you need.